Vegan Chocolate Date Energy Balls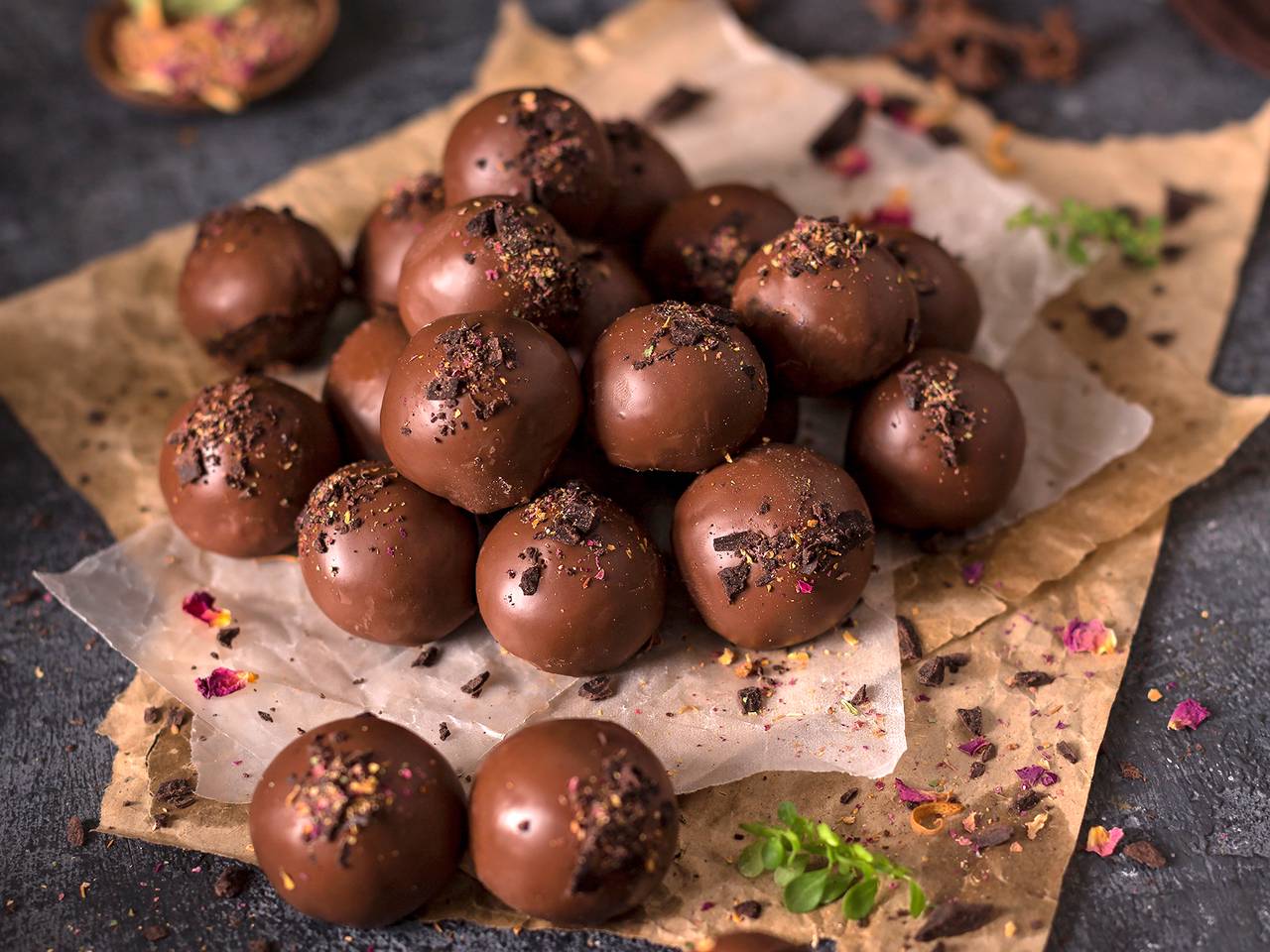 I call these balls the energy bomb (they taste like brownie bites). If you are tired of having the same thing every day and want something nutritious to eat with your tea don't hesitate for a moment and go make these amazing chocolate truffles.
Ingredients
4 tablespoons
Peanut butter
4 tablespoons
Cocoa powder
Instructions:
1

Put the dates in warm water to soften for 15 minutes, then remove the skin.
2

Fry the walnuts and peanuts and remove the skin as much as possible.
3

Mix everything in a food possessor at high speed. If you want a smooth texture and a well-blended mixture you should mix them perfectly.
4

I used a spoon to make my truffles the same size. Knead one teaspoon of the dough in your hand and make a small ball.
5

Our truffles are ready. From now on everything is optional. You can roll your truffles in different things like cocoa powder, chocolate, and coconut powder.
6

Melt 100 grams of chocolate over a bain-marie or in the microwave. Place the truffles on a grate and coat them with melted chocolate.
7

To decorate your truffles you can sprinkle chocolate chips or edible flowers or any other things you desire on the melted chocolate.
8

Let the chocolate cool down and become solid. Separate the truffles from the grate and simply enjoy them!
Reviews (0)
Tips and tricks
You can omit lotus Biscuff butter and only use peanut butter in your recipe, remember this will make your truffles less sweet.
You can use regular milk if you are not a vegan.
You can use peanuts or other nuts instead of walnuts.
Background & History
I eat these truffles after my daily workout. The good thing about them is that you can adjust their sweetness to your taste. I prefer using less sugar because I want my truffles to be as healthy as possible.
Nutrition Facts
(per serving)