Chewy Crinkle Brownie Cookies Recipe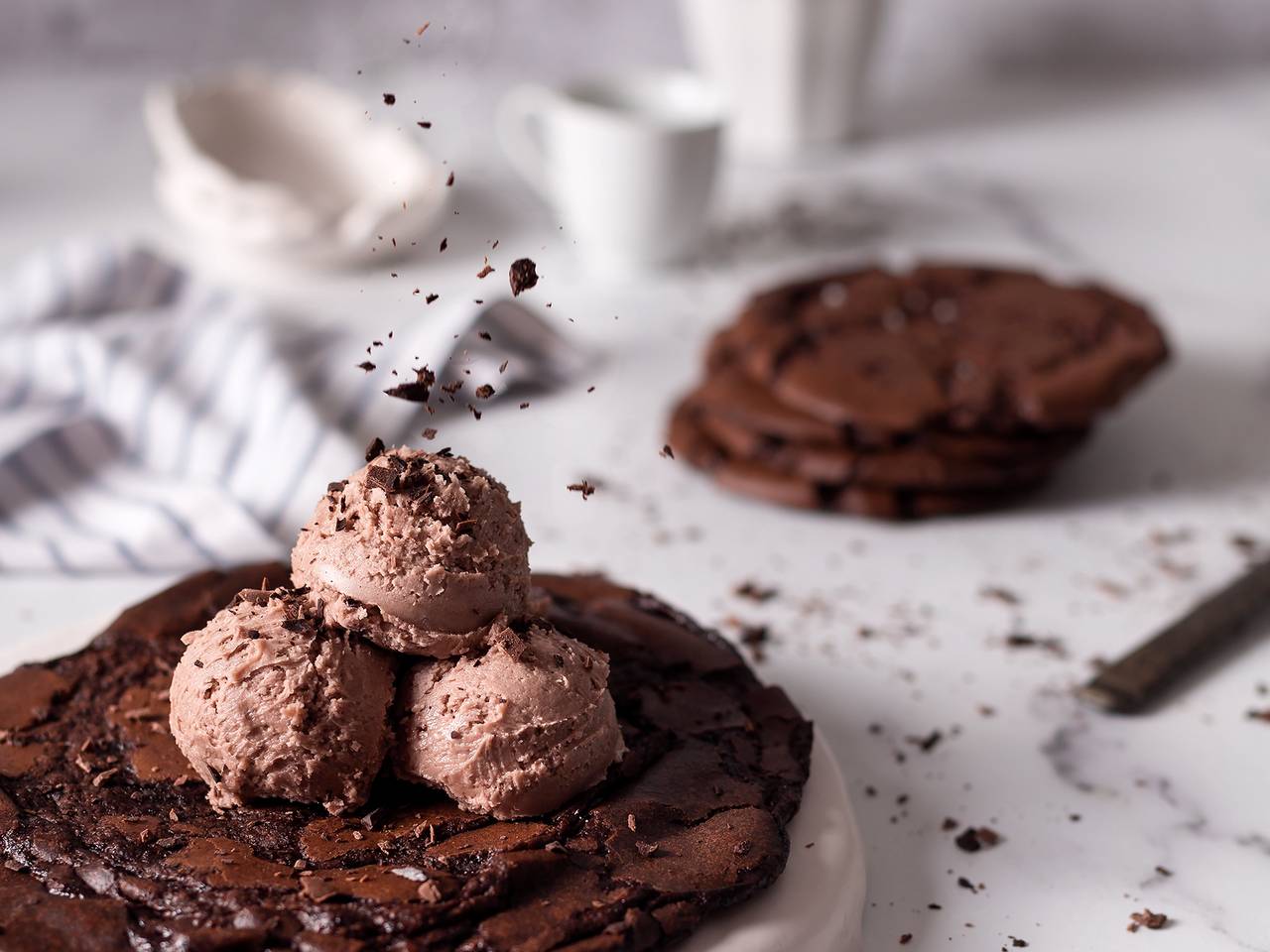 In the autumn or winter evenings, we can double the pleasure of watching movies and spending the night eating new things. Believe me. This crackle brownie is much more delicious with tea or coffee. Its soft texture and attractive appearance, alongside the drink's taste and moistness, are delightful.
Ingredients
200 gram
bitter chocolate 60 to 70%
100 gram
Light brown sugar
3 tablespoons
cocoa powder
Instructions:
1

Set the oven to 330 Fahrenheit degree, and cover the oven tray's bottom with greaseproof paper.
2

Put the chocolate and butter on indirect heat to melt. Be careful not to let water penetrate it.
3

Maintain the heat and let the chocolates and butter melt well till they look like this. Keep it warm all the time.
4

When the chocolate and butter are melted. Beat brown sugar, white sugar powder, and eggs with a mixer for 5 minutes to change color and stretch. Be sure to stir for 5 minutes and beat one last minute with fast speed.
5

Mix until reach this concentration and color.
6

Then add the melted chocolate and butter mixture to the beaten egg and sugar and stir for one minute. I repeat exactly one minute.
7

Sift the dry ingredients, ie flour, cocoa powder, salt, and baking powder and add them to the ingredients and mix well until the ingredients are smooth well.
8

Mix them thoroughly until it reaches such a concentration.
9

Take a teaspoon or a scoop of dough and place it on the oven tray at intervals. making sure to space them evenly, leaving enough room for spreading. Put the tray in the preheated oven at 330 Fahrenheit for 10 to 12 minutes.
10

The cookie is ready. You can use a little sea salt to garnish it, which is completely optional.
Reviews (0)
Tips and tricks
Stirring time is very important in this command. Be sure to take the time and proceed according to the instructions.
The said oven temperature is for the gas oven. It is 10 to 15 degrees less for an electric oven. The oven should be preheated.
Allow the ingredients to stand at room temperature.
The point of this cookie to crack is only those stirring times and oven temperature, so be careful.
The color of my cookies may be slightly different from yours due to the variable percentage of chocolate and the light darkness of cocoa powder.
Background & History
We're all familiar with Brownies, and I'm a big fan of them. Especially the wet type. But I am always curious to discover new things, and I like to make new unique flavors. That's why I searched all over the internet, saw different recipes, and tried all of them until I came up with this attractive cookie. Even if you take the simplest photo of this cookie, it still will be attractive and beautiful.
Nutrition Facts
(per serving)