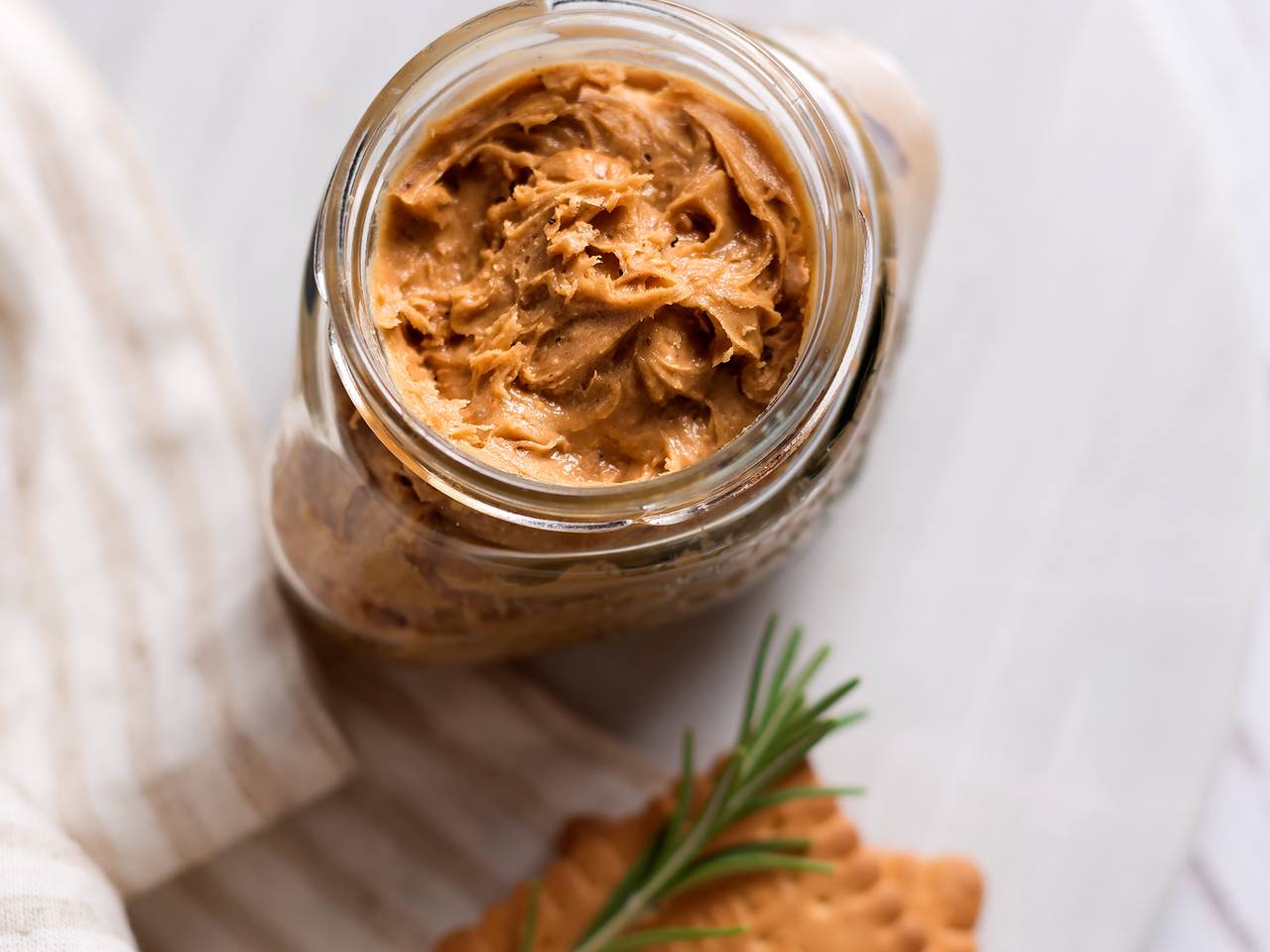 Cookie butter is one of those delicious things that you can either enjoy them alone or use them in different recipes. It will be be amazing with some fruits and bread for breakfast.
Ingredients
2.5 grams or 1/2 of a teaspoon
fresh lemon juice
100 grams
evaporated milk
Instructions:
1

Pop your cookies into a food processer with some brown sugar, pop on your lid and pulse it until they are really nice and fine with no lumps.
2

Then add some evaporated milk and mix it with the cookies for one minutes.
3

Add butter, fresh lemon juice and cinnamon to your food processor and blend everything together for 30 minutes.
4

Our cookie butter is ready. Put it in a food storage container and keep in the fridge.
Reviews (0)
Tips and tricks
You can use any types of biscuits and cookies to make this butter. I personally prefer lotus biscoff.
Evaporated milk is different from condensed milk. make sure you use evaporated milk because the condensed milk is too sweet.
Background & History
You can easily turn this recipe vegan by using coconut oil and coconut milk instead of butter and milk.
Nutrition Facts
(per serving)