Vegan Churros Recipe Without Eggs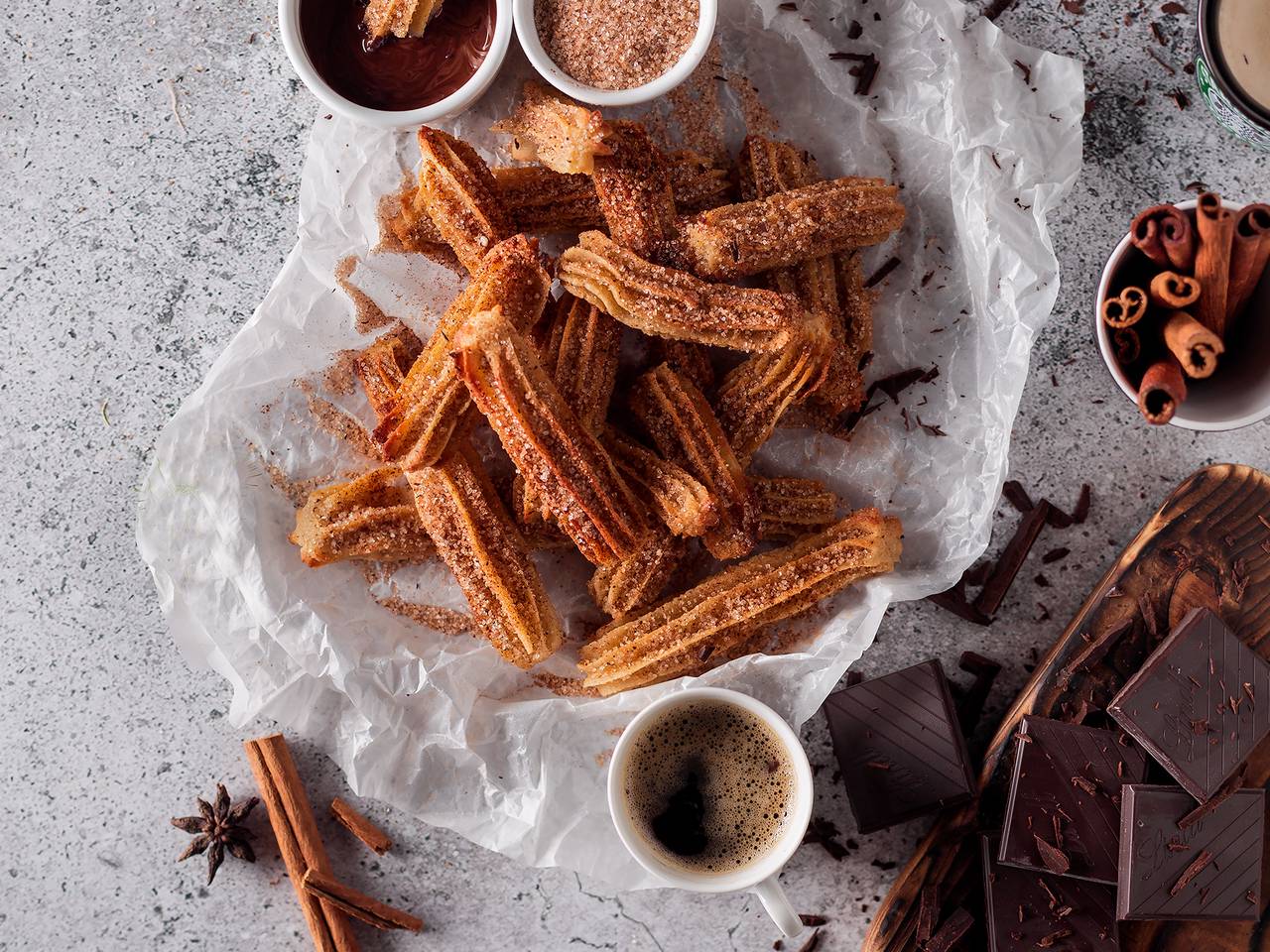 Don't you think it is wonderful that you can make Churro in the oven without any eggs? This is a vegan recipe for Churro that is made in the oven and you can prepare it in half an hour. I think you should at least try it once.
Ingredients
45 grams
Vegan butter or coconut oil
100 grams
All-purpose flour
Instructions:
1

First, turn on the oven at 180C.
2

Mix the water, sugar, salt butter in a pot on medium heat until they dissolve and the water comes to a boil.
3

When the water starts boiling, take the pot away from the heat and add your dry ingredients (flour, cornstarch, and almond flour). Stir fast with a wooden spoon until your dough forms perfectly.
4

Let your dough cool down for about ten minutes.
5

Use your star tip for your piping bag. Fill the piping bag with the dough and pipe it to your favorite length and shape on a piece of parchment paper. Use scissors to cut the endings.
6

Now put the Churros in the preheated oven at 200C for about half an hour. Turn on the grill for the last ten minutes.
7

Sprinkle the cinnamon and sugar mixture on the churros immediately after removing them from the oven. The sugar won't stick to them if they are cold.
Reviews (0)
Tips and tricks
If you want the sugar and cinnamon to stick to the churros better you can cover them with butter or oil.
Background & History
The classic churro is made with eggs and is fried in oil. Today I'm gonna teach you to make it with a low amount of calories. I'm sure you are going to enjoy it.
Nutrition Facts
(per serving)