Best Chewy Brownie Recipe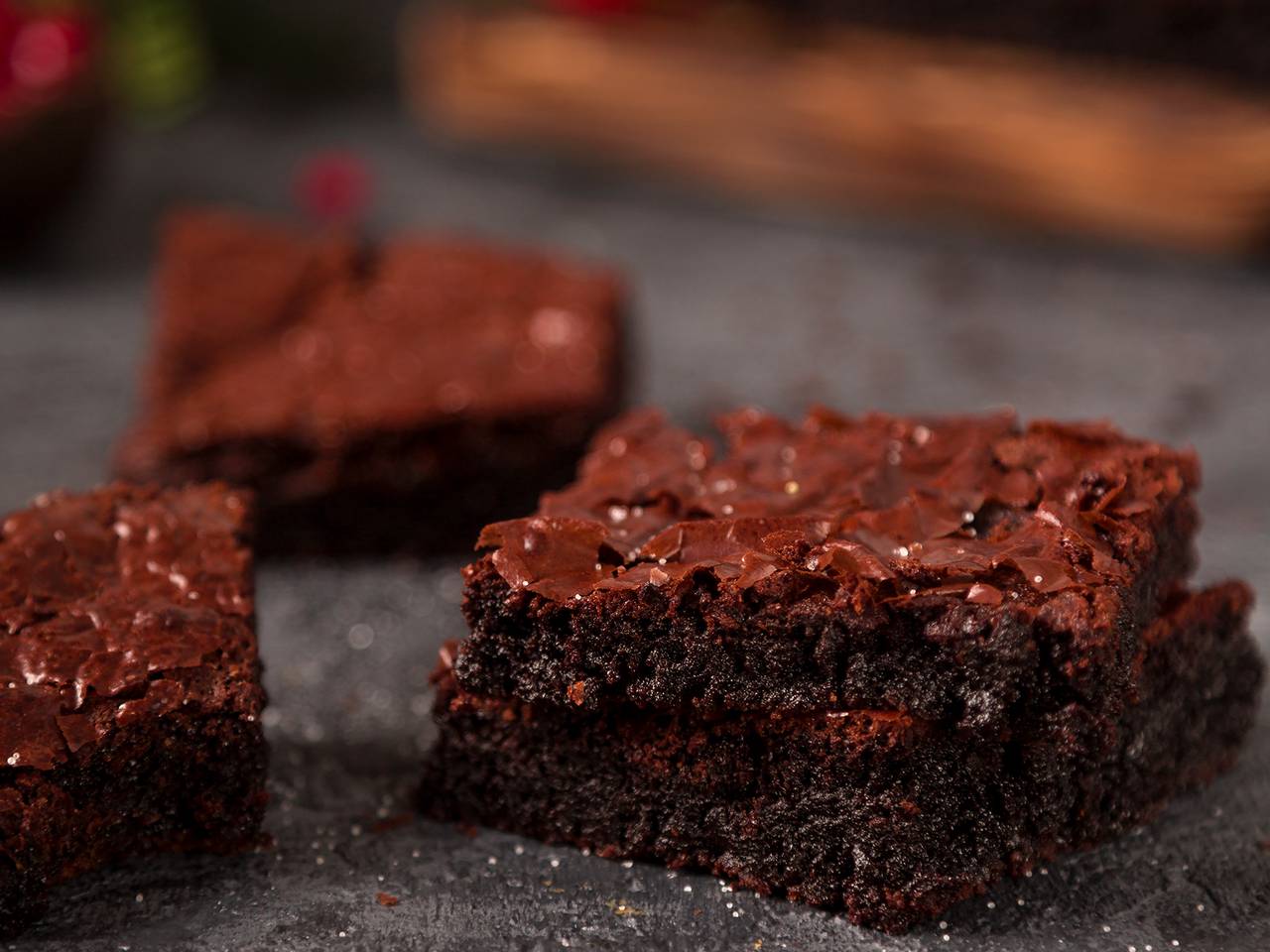 Is it possible to love chocolate but not love brownies? It's quite tasty. Before they are totally cooled, are gooey and all melty. But as they cool, they firm up a bit and get a little more cake-like and crumbly. They are still very moist though and a nice in-between of cakey and fudgy. Also, you can add some salt to make it more delicious.
Ingredients
200 gram
Dark chocolate(65%-75 %)
115 gram(about 1/2 cup)
Butter
0.5 cup
all_purpose flour
Instructions:
1

Preheat oven to 350 F. If using an electric oven, set to 320 F.
2

In a bowl, melt butter and chocolate on indirect heat( Bain Marie). If using a microwave, stir the chocolate every 30 seconds in order not to burn.
3

When the mixture melted well so allow cooling.
4

In another bowl, stir sugars with eggs. Be careful to add eggs one by one and stir well with a whisk.
5

Add salt, vanilla extract, and stir again.
6

Then add melted butter and chocolate mixture and stir well.
7

Sift flour and cocoa powder and add to it.
8

Fold the mixture well with a spatula to get thick.
9

Grease a 9-inch pan and put greaseproof paper and let it hang over two sides to remove the cake easier. you can use an 8-inch square pan.
10

Pour batter into a pan and hit the bottom of it a few times until its bubbles are empty.
11

Bake it for 35 minutes. you can serve it with chocolate, Nutella, strawberry or anything you like and enjoy.
12

Let it cool and then cut into pieces.
Reviews (0)
Tips and tricks
You can use white sugar instead of brown sugar but its chewy texture is because of brown sugar.
The percentage of dark chocolate is completely tasteful and depends on you.
Be sure to sift cocoa powder to breaks up any lumps. because it is oily.
Background & History
Brownies come in a variety of forms and may be either fudgy or cakey, depending on their density. We have a moist brownie recipe today. I hope you make it and enjoy making and eating it.
Nutrition Facts
(per serving)