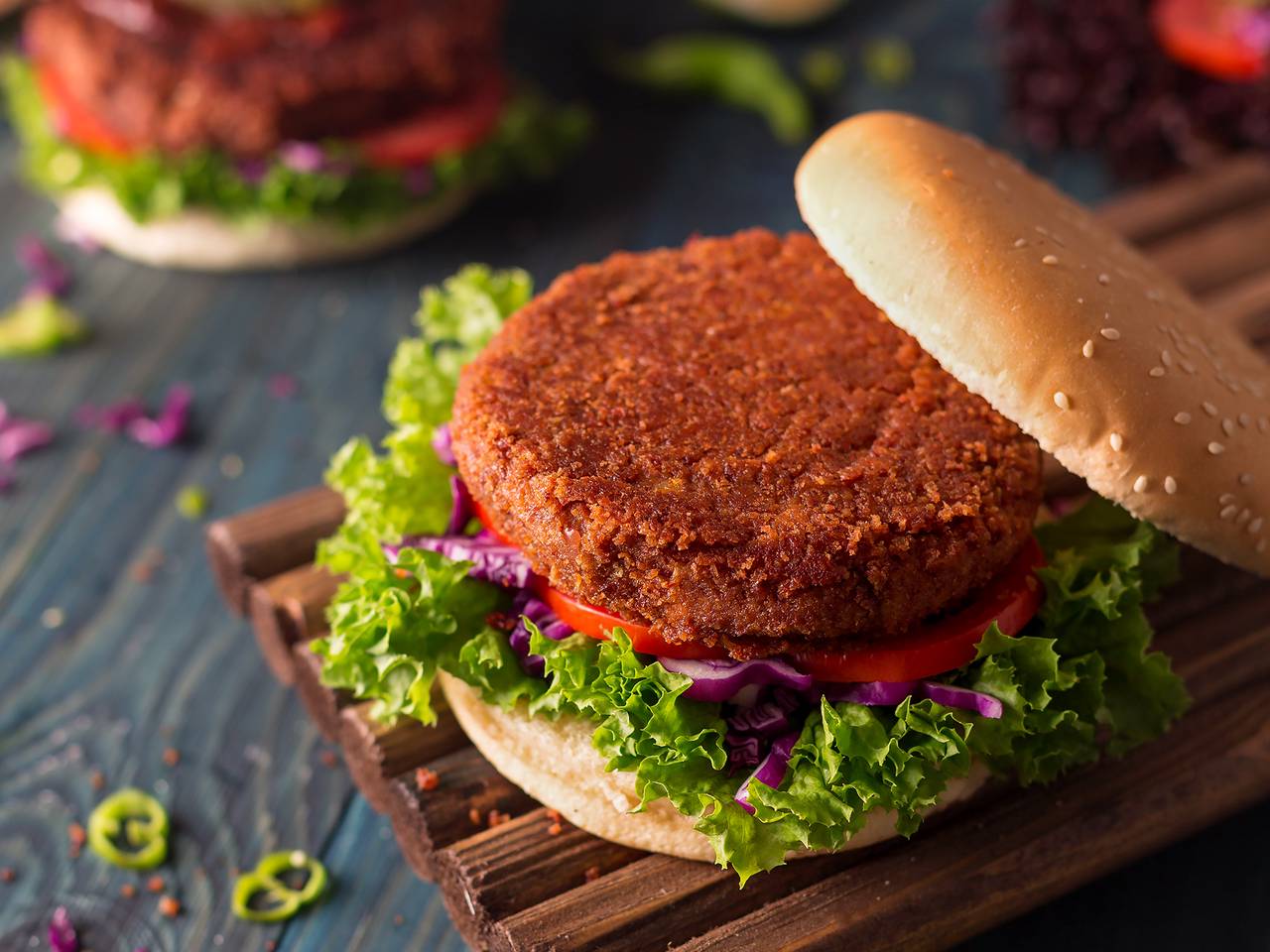 Are you a vegan and want to make a perfect sandwich? You can make this healthy and full of protein burger and enjoy it. All kinds of burgers all delicious from hamburgers to chicken burgers and if you are a vegan you can enjoy these bean burgers that are as delicious as the other burger types.
Ingredients
1 tablespoon
Tomato paste
0.5 teaspoon
Paprika spice
0.5 teaspoon
Black pepper
0.5 teaspoon
Cayenne pepper
Instructions:
1

First, you need to cook the red beans in water to become soft. you can also use the canned.
2

Soak the soy proteins in boiling water to become soft, then remove the excess water.
3

Fry the chopped onions and garlic in a pan with one tablespoon of olive oil.
4

Put all your ingredients in a food processor and mix them until the mixture becomes smooth and even.
5

Divide the dough into 4 even pieces and make 7-centimeter patties with 2-centimeter thickness.
6

Fry the burgers in hot vegetable oil. Each side needs about 5 minutes to be cooked.
7

Now you can serve your burgers with buns and vegetables.
Reviews (0)
Tips and tricks
The burgers might lose their shape and structure If you make them too thin and if you make them too thick they won't be cooked well.
If you want your burgers to be the same size, you can cut them with a mold or a knife. I used around and deep bowl.
Background & History
How can you make burgers without any meat? To make delicious vegan burgers you need to use some help from regions. Here is a perfect recipe for vegan burgers and it looks and tastes wonderful.
Nutrition Facts
(per serving)