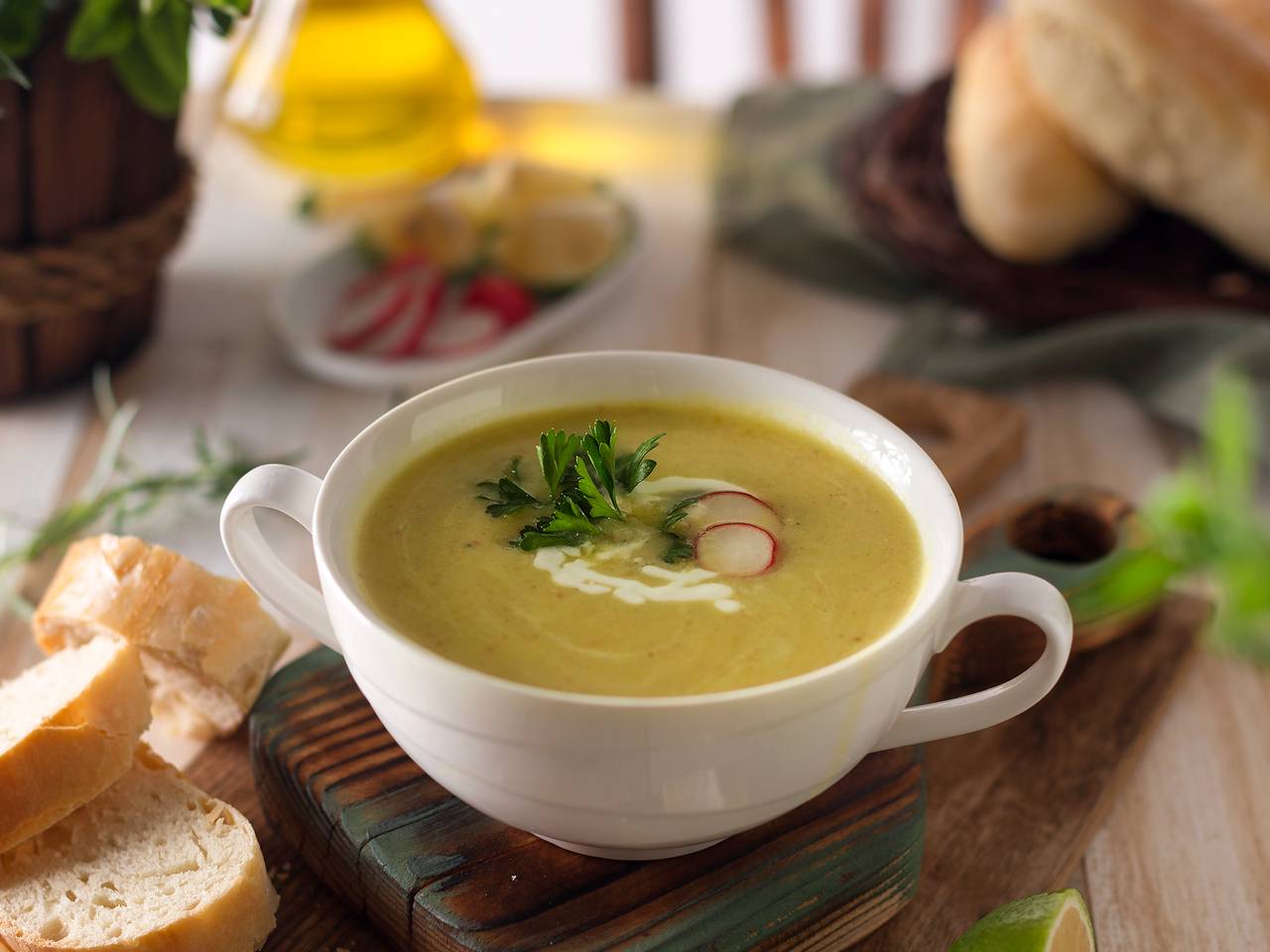 You can enjoy this healthy and delicious potato soup as an appetizer or a low-calorie meal. There is no cream or cheese in this soup, and it is a healthy and fast vegan meal to prepare without any trouble.
Ingredients
750 grams
Pealed and chopped potatoes
1 cups
chopped spring onions
40 40 grams, 1/5 cups
oats
0.25 teaspoon
chili powder
0.25 teaspoon
black pepper
Instructions:
1

Chop all the vegetables.
2

Pour some oil into a pan and fry the chopped onions until they become golden and light.
3

Now add the potatoes and 1/5 liter of vegetable juice into the pan and wait until it comes to a boil. Lower the heat and let the potato pieces become soft.
4

Add the spring onions after half an hour.
5

After a few minutes of boiling, mix the soup with an electric potato masher.
6

Finally, add the oats and the spices and let the soup cook well.
7

You can add some fresh parsley or some spring onions to serve your soup.
Reviews (0)
Tips and tricks
You can use 1/5 liter of water instead of vegetable juice.
Background & History
The cold seasons are the best ones to enjoy soups. This soup is a perfect meal for someone with a cold and can help their immune system become stronger.
Nutrition Facts
(per serving)