Homemade Chicken Shawarma Sandwich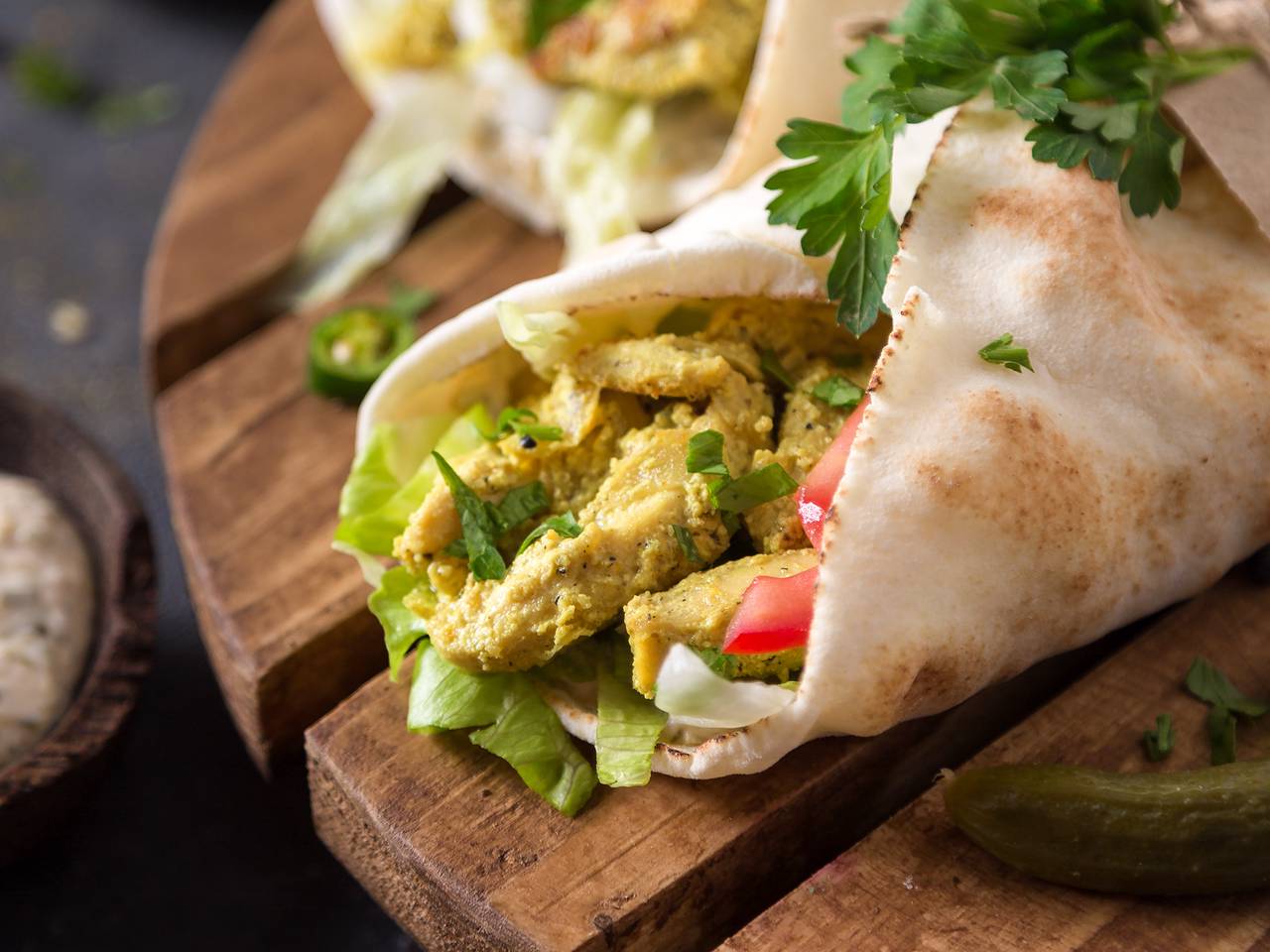 This sandwich is yummy and easy to make. You can make it whenever you want, especially when you are bored.
Ingredients
400 gram
Boneless chicken breast
0.5 cup (one large)
Julienned onion
10 gram( about a tablespoon)
Fresh lemon juice
Instructions:
1

It`s better to slice the chicken into strips.
2

Marinate chickens with onion, yogurt, fresh lemon juice, and spices in a large bowl, coat well. Cover it and set it aside for 30-35 minutes.
3

Add marinated chicken into a hot pan and let it cook over low-medium heat.
4

When they grilled so they are ready.
5

You can just make a sandwich with chicken and shawarma sauce or add lettuce, tomato, purple onion, and serve.
6

Add shawarma sauce, chicken, lettuce, and tomato. You can garnish it with chopped parsley. Enjoy!
Reviews (0)
Tips and tricks
I used special chicken and fish spices. If you don`t have one, you can use salt, black pepper, paprika, thyme, ginger, and cinnamon combination.
To serve, it generally used with pitta bread.
Background & History
Shawarma is one of the world's most popular street foods, especially in Egypt. It`s made with both meat and chicken. These hot chicken shawarma sandwiches with garlic sauce are amazing. My offer is to taste it once.
Nutrition Facts
(per serving)