Double Chocolate Banana Muffins Recipe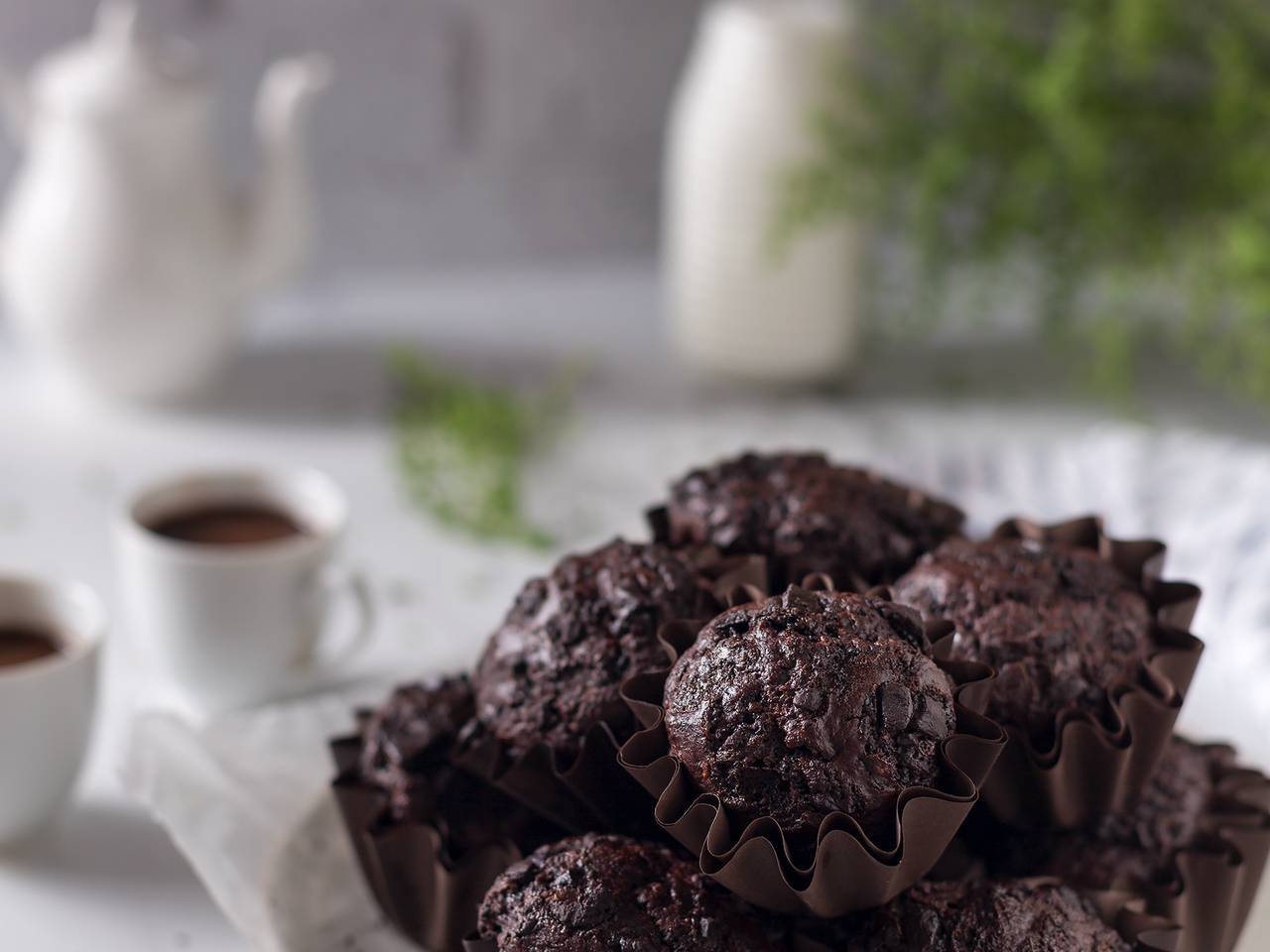 One of the best combinations to eat is chocolate and banana. I made these delicious muffins with a heavenly taste. These chocolate muffins are not too sweet because we used low-sugar chocolates to make them. They can be your favorite afternoon snack with their moist and soft texture. I love the moment I put these muffins in my mouth when the chocolate slowly melts there.
Ingredients
190 grams
All-purpose flour
125 milliliter
whole milk
15 grams ore one table spoon
vinegar
0.33 cup, 80 milliliter
oil
1 teaspoon
vanilla extract
150 grams
60% chocolate, chopped
Instructions:
1

Turn on the oven at 170C and let it become warm. Measure the ingredients.
2

In a bowl, mix flour, cocoa powder baking powder, baking soda, and salt.
3

In a bowl, mix milk and vinegar and let them be for 10 minutes.
4

In another bowl, mix sugar, eggs, and vanilla extract with a whisk.
5

Add the mashed banana to the milk and vinegar mixture and whisk well.
6

Add the dry ingredients to the wet and mix them to make them look like the picture.
7

Add two-third of the chocolate chips to the mixture and mix well.
8

Put the muffin liners inside the muffin tin and fill two-third of them with your dough. You need about 18 muffin liners.
9

Finally, add more chocolate chips to the muffins and bake them inside the preheated oven for about 25 minutes.
10

Let your muffins cool down and then take them out of the tin.
Reviews (0)
Tips and tricks
You can use buttermilk instead of milk and vinegar mixture.
Background & History
These muffins are specially for chocolate lovers, they have chocolate chips in them as well as being chocolaty.
Nutrition Facts
(per serving)