Simple two-step recipe of How to Make Buttermilk, a Buttermilk Substitute at home with vegan and dairy-free options.
Take it easy! I will share with you an easy and tested method with fantastic results to have confidence every time you cooking recipes like pancakes, cupcakes, and fried chickens.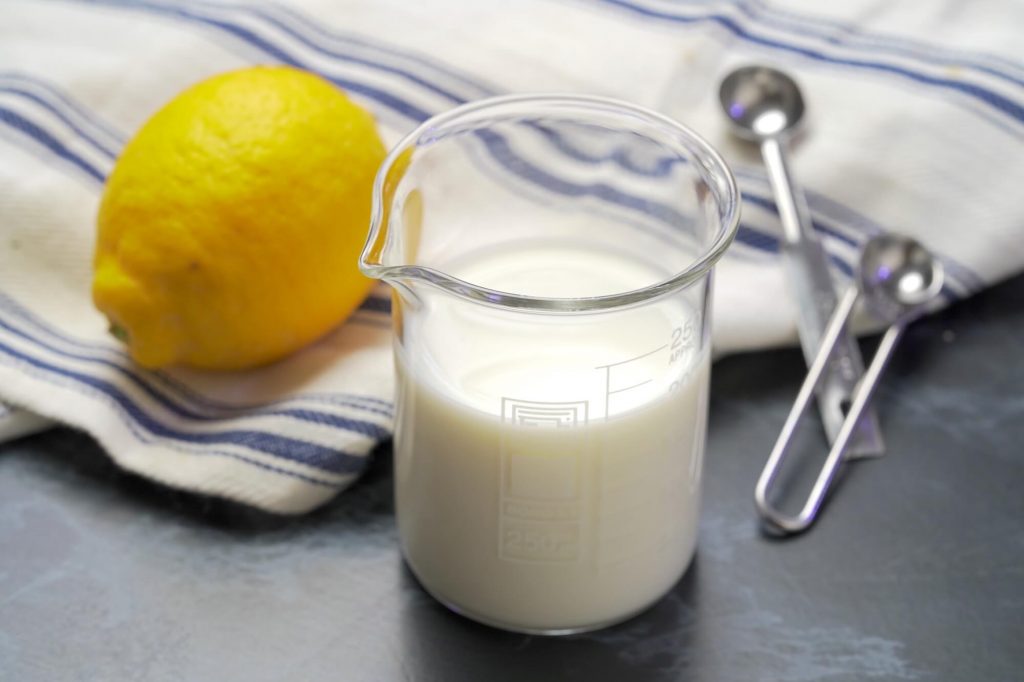 What is buttermilk?
Buttermilk is a by-product of milk and is a magic ingredient that usually used for baking and cooking. You can buy buttermilk from the grocery store and keep it in the refrigerator.
What is its effect in baking?
The main effect of buttermilk in your recipe is to make them fluffier for example you will enjoy pancakes and cupcakes that have buttermilk in their recipes.
Buttermilk with acidic nature (cow's milk has a pH of 6.7–6.9, compared with 4.4–4.8 for buttermilk) helps tenderize gluten, giving baked goods a softer texture and in my experience helps the cake keep its softness longer.
How to make buttermilk substitute
Damn simple recipe! Mix one cup of milk with one tablespoon lemon juice or vinegar and let it sit for 5 minutes!
List of acids you can use:
Lemon juice
Cream of tarter
Yogurt
Which milk should i use?
Any type of milk is suitable for making buttermilk. Use whole milk for a richer, creamier buttermilk. Use a reduced fat milk for lighter recipes.
I personally use whole milk and like richer results 🙂
Can you freeze it? how long does it last?
You can store buttermilk in the freezer for about two months and after that time cultures begin to die.
Tip: Just remember to use small sealed containers (like a cup) that make it easier to use later.
Dairy-free and vegan buttermilk substitution
If you cooking for family or friends with dairy allergies or you are vegan and looking for a substitution, it's as simple as using almond milk, soy milk, and coconut milk instead of milk.
Conclusion
Cooking is all about the balance of ingredients and timing and magic happens when you try the correct recipe and gain experience.
You can make all magic ingredients simple if you need 🙂
Please let me know how it turned out for you! Leave a comment below and share a picture on social networks with the hashtag #yummology.